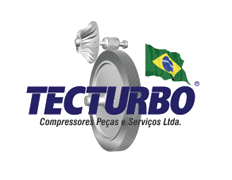 Maintenance and Upgrade
Compressor and Parts
Tecturbo has a complete structure for performing services in centrifugal compressors, equipped with a fully equipped workshop, balancing room, test room and trained and highly skilled technicians, professional engineering team and years of experience in repairing and rebuilding multi-brand centrifugal compressors .

In pursuit of performance and in accordance with manufacturers' specifications, the centrifugal compressors in which Tecturbo performs maintenance are tested in our shop by qualified technicians.

The test bench has on-line monitoring of the vibrations of the rotary assemblies, simulating the actual operating conditions during start-up, start/stop, integrity and operation of the complete control system (when included, when not included we uses our own control panel Installed in the test room).

Tecturbo specializes in fast and efficient maintenance services, and provides new technologies for the controller of your compressor, for an aftermarket upgrade in centrifugal compressors of any brand, replacing the current panel and the complete retrofit. The many customers who uses our new controllers enjoy their benefits, including backing up the software and reducing energy consumption.
PHOTOS